Drafting, filing and defending a patent
Brandon IP supports you at all stages of the life of your patents, from the best-fitted protection strategy for your innovations, to the drafting and filing of patent applications, then to the defense of your rights within opposition proceedings or in the event of infringement.
And make your investments profitable by valuating them, with the Brandon Group.
---
---
What is a patent?
The patent seeks to protect any invention having a technical nature. It allows its holder to have an operating monopoly on the invention and thereby, to forbid third parties from manufacturing, marketing and more generally exploiting an invention containing the claimed characteristics.
It therefore gives its holder a certain competitive advantage by giving it a technical advance on the targeted market(s) and the possibility of generating income from it (for example by granting licenses to use).
The maximum duration of protection is 20 years from the date of the registration of the patent. After this time, the patent becomes public domain information and everyone is free to use it.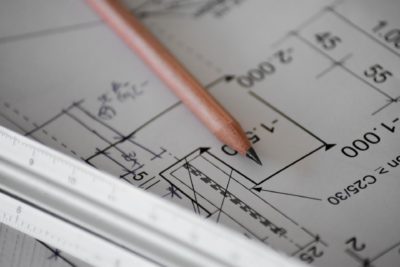 ---
Is the invention patentable?
To be valid, a patent must meet certain criteria defined by law, which apply cumulatively. The first criterion is novelty: this means that the patentable invention must not be described in a prior art document; the second criterion is inventive activity: the invention must not obviously result from the combination of the teachings of two prior art documents according to any person skilled in the profession. The third criterion is that of industrial application: it should be possible to manufacture or use the subject of the invention in any type of industry (including agriculture).
Strict format criteria are also required by the Intellectual Property Offices where the patent is filed, and which examine the applications and carry out their examination of form or substance. The French Office is called INPI (National Institute of Industrial Property).
Be careful though, because not everything can be patented. For instance, scientific discoveries and theories, mathematical methods, aesthetic creations, drawings, intellectual exercise methods, computer programs (software) as such, information presentations, processes of cloning, modification of the genetic identity of human beings, uses of human embryos for industrial purposes, human gene sequencing, methods of therapeutic and surgical treatments and methods of diagnosis in the medical field are not patentable subject matters.
---
Why call a patent attorney to draft and file a patent?
The intervention of an Intellectual Property Attorney is recommended for several reasons. Firstly, he carries out the preliminary procedures of the study and verification of prior rights (search for anteriority) and the strategic consulting with regards to the innovation project. But he also intervenes for the drafting and filing of the patent application under the application legislative requirements. Then, within the prescribed deadline, he follows up the procedures and extensions depending on the requirements and prospects of the holder of the patent application.
The domain of patents is rather complex, and the challenges related to it may be too important for a company, whatever its stage of development may be. For that reason, being helped by an experienced intellectual property attorney is extremely useful to avoid technical and legal pitfalls related to each stage of the patent lifetime: before filing a patent application, during and after the filing of the patent, during the examination phase and at the time of international extensions.
---
Patent attorneys closer to you and your expectations
With more than 150 years of existence, Brandon IP, formerly Blétry Frères (i.e. Blétry Brothers) is one of the oldest intellectual property firms in France. We work with companies of all sizes and individual project holders with a view to the protection of their inventions in a totally customized way and as close as possible to their needs. As a sign of our expertise, Brandon IP is ranked among the best French IP law firms by Leaders League.
Our patent team is composed of engineers, experts in various technical fields and paralegals (legal assistants). Our engineers are in charge of advising, studying, researching and drafting patent applications, substantive responses to official notifications, etc. Our paralegals are responsible for the administrative part of the patent procedures, which is very specific, particularly the filing of patent applications, international extensions (entry into phases and validations), monitoring internal deadlines and official deadlines, quotes, etc.
Find our more about Brandon IP's team at: https://www.brandon-ip.com/your-contacts/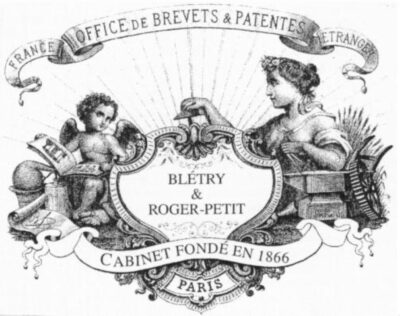 ---
Services offered by Brandon IP
As an intellectual property attorneys firm, Brandon IP covers all aspects of intellectual property, from the proposition of a protection strategy, the filing of a patent application and the defense of your rights, to their valuation (licensing, backing, contribution, etc.) in partnership with Brandon Valorisation, a valuation consultancy firm.
Acquiring and maintaining your rights:
Protection strategy
Prior art search (search for anteriority)
Preparation, drafting and filing of patent applications
Monitoring procedures
Validations of European patents
Registration and/or modifications in the Office registers
Annuity management
Defending your rights:
Proposal and management of pre-litigation procedures
Infringement seizures
Lawsuits for infringement, unfair competition and others, in partnership with lawyers specialized in this field.
Adding value to your rights:
---
Your patents are valuable
Did you know that protecting your inventions by a patent is a way to create value for your company or your project? Beyond simply protecting technology from competition, a good management of your intellectual property rights can enable you to generate revenue and make your research and development investments profitable.
Indeed, several strategies can be considered to take advantage of your patents, including:
The granting of an operating license, exclusive or not,
Transfer of the patent
Contribution to the capital of your company to increase its equity and therefore its value (useful when looking for investors, etc.)
Thanks to our partnership with Brandon Valorisation, we can help you define the strategy best suited to your situation and accompany you in every step of the economic and/or financial valuation of your patents or of the owner-company. Do not hesitate to contact us for more information about this topic.