Negotiation and drafting of intellectual property contracts
The Brandon IP teams support you in the negotiation and drafting of your contracts related to intellectual property.
Owner of trademarks, patents or any other intellectual property rights, you are probably dealing with the negotiation and signing of contracts: assignment, license, transfer of know-how, technical and scientific collaboration, non-disclosure agreement, co-ownership rules, etc., with French or foreign partners, whether private or institutional.
Although many types of contracts exist in the field of intellectual property, they participate fully in the life of any company owner of intangible assets such as patents, trademarks, designs, domain names, know-how, copyrighted works, software, etc.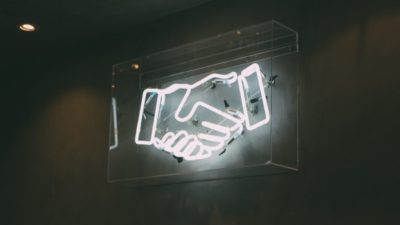 Various types of contracts
At any point in the life of intellectual property rights, their owner may need to develop a contractual strategy. Signing the right kind of contract at the right time is a real competitive advantage for the company.
Brandon IP can bring you its expertise for all types of contracts, such as:
Signing of non-disclosure agreements at the start of discussions with a potential partner for example;
During the development of the project, the possibility of setting up research and development or co-development agreements with private or academic partners, consortium agreements (cooperation), including in the context of public funding;
Memorandum of understanding in the context of industrial and/or financial backing;
When filing patents or other rights, co-ownership regulations define the rules for managing the intellectual property rights held in common, or co-branding agreements in case of an alliance with other companies;
Establishment of know-how communication agreements;
Assignment agreements, technology transfer contracts;
License agreements, to allow a third party to use you're the patent, trademark, software, music, in return for royalties;
Distribution agreements, franchise, etc.
Disputes: in the prevention or amicable settlement of disputes, with pre-litigation legal advice, drafting letters of formal notice, setting up and negotiating settlement agreements, etc.
Beyond these various types of contracts, our experience also concerns secrecy clauses and intellectual property clauses applied to your employees, whoever they are (regarding inventions of employees, for example) as well as audits of contracts with subcontractors and other partners.
In addition to our expertise in intellectual property, we capitalize on our knowledge of contract law, tax law, competition law, respect for privacy and personal data.
Contracts best suited to you
As Intellectual Property attorneys, we are competent to support you and advise you in all the steps relating to your contracts: strategy in the choice of the contract that should be put in place, negotiation with your partners or opponents, drafting of contract tailored to your needs, critical review of existing contracts, follow up of agreements as they are executed, ensure their proper execution…
During negotiations, we study with you the various clauses of the contract: financial conditions, royalty rate, exclusivity, duration, territory, etc., and issue our recommendations according to your objectives and your activity.
Furthermore, if you are considering a technology transfer, licensing or industrial and financial backing, we are able, thanks to our partnership with Brandon Valorisation, Innovation Consulting, to fairly estimate the value of your intellectual property rights in order to begin negotiations on a solid and substantiated basis, allowing you to get better value of your investments in R&D and IP.
See also: