Opposition to the registration of a trademark before the French Trademark Office (INPI)
You own a registered trademark in France, and you have identified through the watch service of your trademark a subsequent French trademark application filed by a third party.
Brandon IP's Intellectual Property attorneys are able to assist you in filing the opposition against the registration of this trademark.
Within a period of two months after the publication of this trademark application, you have the possibility of opposing it before the French Trademark Office (INPI).
This administrative proceeding makes it possible to present arguments to the Office in order to demonstrate that the identified trademark is too close to yours, both in terms of the sign and of the designated goods or services.
Our role in this process is to advise you about the chances of success of such action, the choice of the rights in question and to handle the entire procedure before the Office, which includes a certain level of technicality.
It is possible to file an opposition on the ground of an earlier trademark, the name of a territorial collectivity, a geographic indication, an AOC (registered designation of origin), AOP (protected appellation of origin) or IGP (protected geographical indication), etc.
If the opposition is recognized as justified by the examiner of the French Trademark Office, then the contested trademark application will be refused for registration, partly or fully.
The opposition procedure is therefore a relatively effective, economical and swift solution to end a litigation concerning a trademark when you are accompanied by an expert. Our intellectual property attorneys who have a comprehensive experience in these procedures, are able to assist you in this process.
Equivalent opposition procedures are also available at a European Union level and in most countries at a national level (see below). Please contact us.
Trademark opposition before the EUIPO
If the trademark you have identified is a European Union trademark, the opposition must be filed before the European Office (EUIPO).
You have 3 months from the publication to file this opposition.
The procedure before the EUIPO is generally longer than the one before the French Trademark Office and is also more expensive. However, opposition remains the easiest and most effective option to block the registration of a trademark or stop the start of exploitation of a sign that is too close to your rights.
All Brandon IP Intellectual Property attorneys are European Trademark and Design attorneys and have the ability to advise you, as within French procedures, and to represent you before the EUIPO.
Trademark opposition before foreign Offices
The opposition procedure is common to many countries according to various procedures and costs. Brandon IP has a large network of qualified foreign associates throughout the world and is in close and constant contact with them to best advise you in these procedures, assess chances of success of an opposition procedure and try to block the detected trademark at the application stage.
Defense of your rights
It is also possible that your French, European, international or foreign trademark may be opposed by a third party. In this case too, our intellectual property attorneys are the people to talk to if you wish to ensure your defense before the various Offices.
Brandon IP, Expert in protecting and defending your trademarks since 1866
With more than 155 years of existence, Brandon IP is one of the oldest intellectual property firms in France – if not the oldest. Since 1866, the firm has supported its clients, companies of all sizes (SMEs, large international groups, start-ups) and project holders in securing their trademarks and other intellectual property rights. The services provided are fully customized and as close as possible to the creators' needs.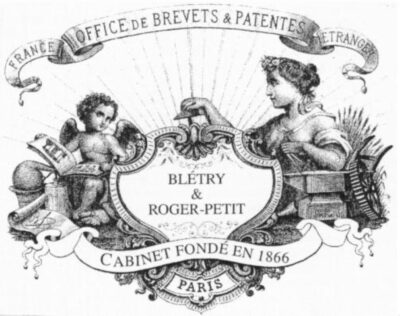 As a guarantee of our expertise, Brandon IP is ranked among the best French Patent & Trademark firms by the Leaders League rating agency (Décideurs Magazine).
Our teams of patent and trademark attorneys, paralegals and business consultants, each of them an expert in their field, are able to handle all stages of the life of your intellectual property.
Meet our team here: www.brandon-ip.com/your-contacts/
Do you own a trademark and wish to oppose a trademark application similar to yours? Please do not hesitate to contact us. Our teams will advise you and assist you at each step.
See also: