Checking design availability
Do you have an idea for a design and want to protect it? An availability search might be appropriate as a first step.
Find out more about the availability search
To be valid, a design must comply with the condition of novelty. If another identical or similar design already exists at the date of filing, then the Office in charge of examining your application may refuse registration. As a consequence, the design will be fragile in the event of a dispute by third parties.
Apart from novelty, the design must produce a globally different impression from the one produced by another existing design for an informed user.
The informed user is defined as a person with knowledge of designs in the concerned business field.
Here lies the interest of conducting a clearance search. It is a useful step before filing a design since it provides access to a large part of the designs that already exist. Through this search, Brandon IP attorneys can help you determine if previously registered designs could destroy the criteria of novelty and hinder your application.
This is the reason why it is recommended to carry out a clearance search ("freedom to operate") prior to the filing of a design application.
Finally, this approach allows you to ensure that you are not infringing prior rights while using the design.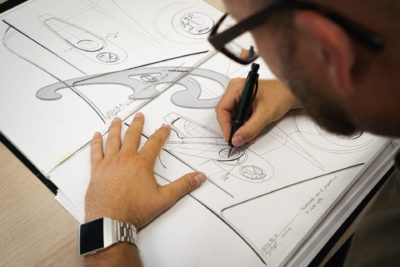 Caution: unlike trademark searches, designs are not subject to use requirement. 
To carry out the availability search, our patent and trademark attorneys use digital databases operating by the Locarno classification.
Once the results of this databases search have been obtained, our lawyers examine them in detail and provide you with their technical and legal analysis and opinion about feasibility of the project.
A clearance search in terms of designs cannot be exhaustive, insofar as it has to take all creations into account, including those that are not registered but only protected by copyright law. Since copyright protection may be valid without any filing formalities, it is currently not possible to carry out a complete search on prior copyrights.
To put it in a nutshell
An intellectual property procedure is an investment. The prior art search secures your investment by putting the odds on your side to avoid any refusal of registration or future disputes and thus limit the risk.
Beyond this first clearance search, Brandon IP accompanies you throughout the filing process of your designs, but not limited to it:
Experts in intellectual property close to you and your needs
Since 1866, Brandon IP, formerly known as Blétry Frères, has supported its clients in protecting and defending of their intellectual property rights. It is one of the oldest intellectual property firms in France. We assist companies of all sizes and project holders in securing their inventions in a fully customized way and as close as possible to their needs. As a guarantee of our expertise, Brandon IP is ranked among the best French IP law firms by Décideurs Magazine (Leaders League).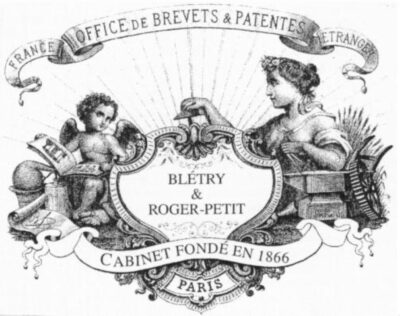 Our team dedicated to designs and copyright is composed of patent, design and trademark attorneys, each of them an expert in various technical fields, as well as legal assistants.
Learn more about our team here: www.brandon-ip.com/your-contacts/
To learn more about our services, please do not hesitate to contact us.