The year 2023 marks our firm's 157th anniversary, and it's also 20 years since Anne and Michel Lévy took over the business.
So a little history and memory!
BLETRY FRERES was founded in 1866 by Alphonse and Constant Blétry, two brothers and engineers from the Arts et Métiers. It was one of the first intellectual property firms in the world.
At the time, it was located at 2 boulevard de Strasbourg in Paris, and was staffed exclusively by engineers. It specialized in mechanical and chemical patents. In 1881, the Blétry brothers publish the Manuel de l'Inventeur (Inventor's Manual), a book that summarizes and explains the law of July 5, 1844 and subsequent laws on patents in France and several other countries.
In 1901, the Bletry Office had a staff of over fifteen. The staff included collaborators and designers from arts and crafts schools. The company was headed by three engineers, including the Blétry brothers, who were responsible for drafting the briefs.
This division of labor between engineers and designers established a certain hierarchy. The law of 1844 already stipulated that the heart of the patent was the literal description of the invention, not the drawing.
The firm remained in the hands of various members of the BLETRY family, with the children succeeding the parents for many years, until it was passed on to the last member of the Blétry family, Georges Roger-Petit, son of Renée Blétry.
In 2003, when Mr. Roger-Petit decided to sell the firm, a new family took up the torch. The name was changed to BLETRY & ASSOCIES, and the firm was taken over by Anne LEVY and her father Michel LEVY.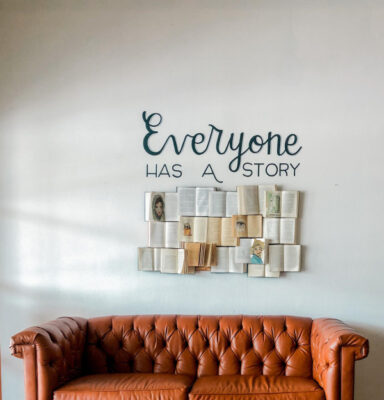 This acquisition was a turning point, as neither Anne nor her father came from an engineering background. Their approach is marked by an innovative vision of intellectual property, which they see as representing value for the company.
They also own a consulting firm specializing in the development and valuation of innovation, BRANDON VALORISATION. The synergy between the two activities is obvious and immediate.
After a few years spent stabilizing the firm and modernizing its premises, tools and working methods, renewing some of the teams in place, and part of the network of foreign associates, BLETRY & ASSOCIES became BRANDON IP in 2017, bringing the two activities under the same name.
Today, BRANDON IP can look back on a heritage of over 155 years' experience and more than 30 years of support in value enhancement.
A new milestone was reached in 2023, when the firm joined forces with REZAC Law to offer its clients a new synergy in the field of litigation.